I'm a big fan of watching a science-fiction movie. I mean, what makes a sci-fi movie awesome is the visualization, right? The sight of all the awesome aliens/techs/etc, right?! So, I used to think it will not work as good on the paper. But, I've learned my lesson today and I was in fact, wrong. 

Here and Now and Then by Mike Chen
To save his daughter, he'll go anywhere—and any-when…
 
Kin Stewart is an everyday family man: working in I.T., trying to keep the spark in his marriage, and struggling to connect with his teenage daughter, Miranda. But his current life is a far cry from his previous career as a time-traveling secret agent from 2142.
 
Stranded in suburban San Francisco since the 1990s after a botched mission, Kin has kept his past hidden from everyone around him, despite the increasing blackouts and memory loss affecting his time-traveler's brain. Until one afternoon, his "rescue" team arrives—eighteen years too late.
 
Their mission: return Kin to 2142 where he's only been gone weeks, not years, and where another family is waiting for him. A family he can't remember.
 
Torn between two lives, Kin is desperate for a way to stay connected to both. But when his best efforts threaten to destroy the agency and even history itself, his daughter's very existence is at risk. It'll take one final trip across time to save Miranda—even if it means breaking all the rules of time travel in the process.
★★★★★
Title: Here and Now and Then | Author: Mike Chen | Publisher: Mira Books | Genre: Science Fiction | Publication Date: January 29, 2019 | Format: eARC | Source: Edelweiss+ | LINKS: Book Depository (Affiliate)
Riveting time-travel story within perfectly built universes bringing the authenticity of human natures and struggles.
I'm a fan of a science fiction story, but usually, I enjoyed this particular genre over the screen and not over the pages. In other words, this book is my first sci-fi read and it totally blows me away. This debut from Mike Chen is a masterpiece that you wouldn't want to miss, especially if you're into sci-fi, time travel, Doctor Who, and Star Trek. If you're passionate about those four items, I can assure you, this book will take you to cloud nine.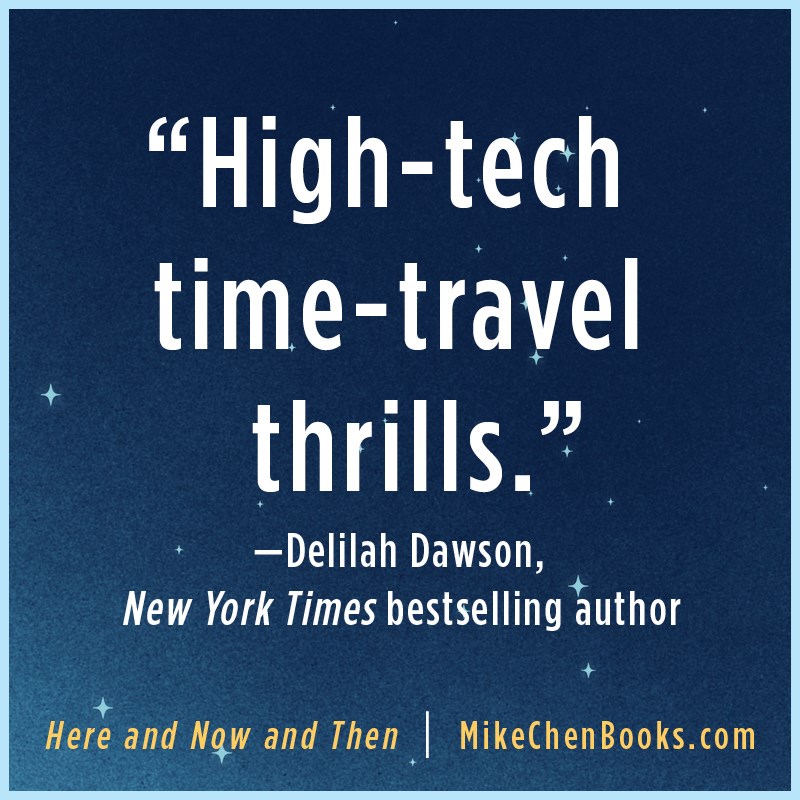 Surprisingly, Mike Chen managed to mix the perfect amount of drama and romance into this story without ruining the essential thrilling part. I have no idea how he was able to come up with his magic, but whatever it is, it works. Perfectly. Not too sappy and drama oriented, yet not too cocky with all of its high-tech universe. Every little detail from the future universe sounds astonishing and believable without belittling our current world, as bad as it actually is. This book is something that will push the imaginative side of your brain with every scene in it. Personally, I feel this book has a big opportunity to get adapted into the big screen!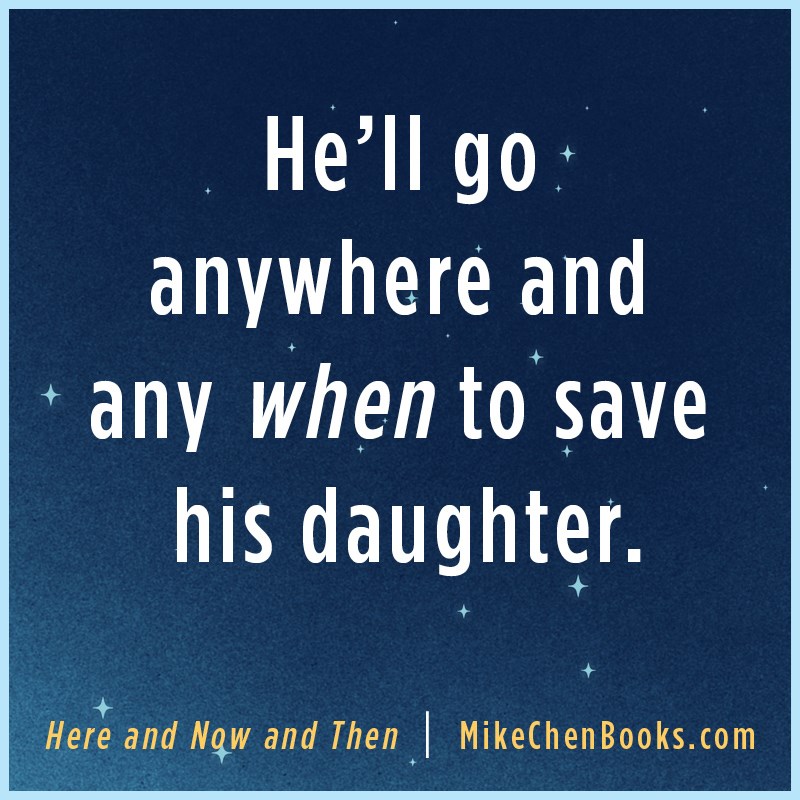 This book is published today and if you're interested to purchase a copy for yourself while also supporting my blog, you can buy it through my affiliate link on Book Depository with free shipping everywhere!
Have you read this book? What do you think of it?