Hi! I'm excited to bring you today's post because I'll share updates regarding my
reading stats, challenges' progress
and the fun 
mid-year freak out book tag
 that have been going around the community for a while! I saw it first on
Rita's blog
and I'm super excited when I knew that I also get tagged by
Kelly
last week! Thank you, Kelly! So, without further ado, here we go!
reading stats
First of all, let me give a massive shoutout to
Kal
for her genius spreadsheet! If it's not for her, I'll have no idea how to keep track of all of this stuff. If you have no idea what I was talking about, I'm referring to
a free spreadsheet template
that Kal posted at the end of last year that you can use to keep track of basically
everything
that you can think of, such as your reading, your stats, your plan for upcoming blog post, tracker for ARCs, and so much more. If you're interested to have and use one, you can check out Kal's post
here
!
I tweaked the spreadsheet a bit and adjust it to my own personal need and here's a summary of how's my reading looks like so far in 2019! I don't have any particular goal this year, aside from reading 52 books (which I achieved last month!) and just explore more, especially to read more books with diversity in it. So far, as I'm writing this post, I read a total of 54 books and here's the breakdown:
books i read based on the rating
Hopefully, I can find more awesome books before this year ended!
books i read based on the diversity
I think I could do better, but I'm glad about this number so far.
books i read based on the date
No particular goal for this one, but I'm glad I still managed to read quite a few of backlist titles.
books i read based on the genre
I'm happy with my 'exploring' goal so far, I just need to keep it up!
books i read based on the audience
Huh, I need to read more new adult books considering I'm one…
books i read based on the source
The fact that I've read 50+ books this year and I owned none of them was pretty crazy…
challenges updates
Earlier this year, I decided to join a few reading challenges to push myself a bit more and y'know, just to have more fun! I'm glad that I didn't went overboard and joined too many challenges, because trust me, there are so many good ones out there and it was very tempting, but God knows how slow and moody I am when it comes to reading.
📚 Beat the Backlist 2019 — Current Stat: 20/24 | I almost there!
📚 Goodreads Reading Challenge 2019 — Current Stat: 53/52 | Nailed it!
📚 PopSugar Reading Challenge 2019 — Current Stat: 24/40 | Still halfway there, but I'm hopeful!
📚 Year of the Asian Reading Challenge 2019 — Current Stat: 16/10 | Completed but I'm excited to continue the challenge!
The 2019 Mid-Year Freak Out Book Tag
BEST BOOK YOU'VE READ THIS YEAR
I thought this is going to be fun and here I am, stressing out because I can only pick one book! I found many incredible reads this year but the one that leave a special mark is Spin the Dawn (The Blood of Stars #1) by Elizabeth Lim. I'm just a big fan of every aspects in this book and I really wish it could be longer because I was having a great time with it!
Related Post: Blog Tour: Spin the Dawn by Elizabeth Lim ft. Excerpts, Wallpaper & Giveaway!
BEST SEQUEL YOU'VE READ THIS YEAR
This is going to be a bit embarassing, but I haven't read any sequel this year! Well, I did read one but it was just an okay book, and I'm not sure if it counts since I haven't read the previous ones yet. Since I don't have answer for this one, I'm going to drop a title of one of my most anticipated sequel instead and it's The Vanishing Stair (Truly Devious #2) by Maureen Johnson! 
NEW RELEASE YOU HAVEN'T READ YET BUT WANT TO
Oh my, I have too many books in mind for this one, but I'll go with Aurora Rising (The Aurora Cycle #1) by Jay Kristoff & Amie Kaufman! I've been hearing so many amazing words about it and I can't wait 'til I get my hands on them. Hopefully before this year ends!
MOST ANTICIPATED RELEASE FOR THE
SECOND HALF OF THE YEAR
Among all of my piling anticipated books for the rest of this year, I couldn't be more excited for The Light at the Bottom of the World by London Shah! As I said multiple times, I'm just completely blown away by the universe and world-building, let alone the premise that Shah delivered in this lovely debut!
Related Post: 10 Most Anticipated Releases for the Rest of 2019
BIGGEST DISAPPOINTMENT
I'm not exaggerating when I said I had it really bad with this book since the very first page. I'm just so disappointed especially since I'm the one who recommended it as the monthly book pick to read on Diverse Divers Book Club.
BIGGEST SURPRISE
I mean… I knew that I'll be having a great time when I saw the blog tour announcement on CW's blog and signed up for it, but this debut by Ashia Monet was truly blown me away! It was such an amazing ride full of actions yet Monet didn't forget to spice things up with emotional family drama, and most importantly, the teenagers actually acted like ones!
Related Post: Blog Tour: The Black Veins (Dead Magic #1) by Ashia Monet + Wallpapers
FAVORITE NEW AUTHOR
Okay, before you roast me, I know that I'm so late with my obsession over Alice Oseman, but this year is my first time to read her book and let me tell you, I'm amazed! I'm still fangirling over Radio Silence to this very day after months of reading it, and I'll make sure to re-read it before the year end.
Related Post: Radio Silence by Alice Oseman
NEWEST FICTIONAL CRUSH
Definitely Edan form Spin the Dawn by Elizabeth Lim! I'm so excited to learn more about him and his past on the next book. There are too many unanswered bits and I need to know 'em now!
NEWEST FAVORITE CHARACTER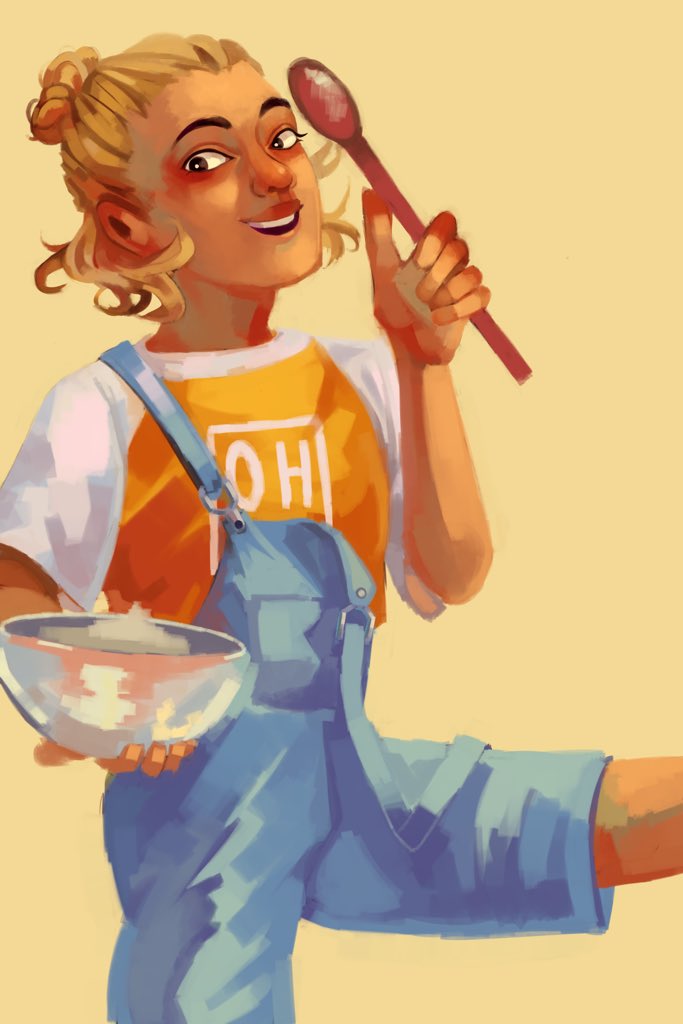 Antonio Gabriel Feliciano Torres is a ray of sunshine wherever he goes and I love him wholeheartedly. Honestly, Antonio is one of my favorite things about The Black Veins, and every time he started being confused or whenever he feel insecured for not contributing enough to the group, I just want to hug and protect him and tell him that he has done more than enough than he realized!
BOOK THAT MADE YOU CRY
Read it twice, cried during the same scene twice. I'm not going to spoil which scene but it was so genuine and innocent and this is the reason why sometimes I love platonic relationship so much more than a romantic one.
Related Post: Blog Tour: 100 Days of Sunlight by Abbie Emmons + Guest Post: Behind the Cover Story + INTL Giveaway!
BOOK THAT MADE YOU HAPPY
The Muslim rep, the fandom plot, the internet friendship drama, it's all here and I'm loving it! It reminds me of my teenagehood and my obsession over bands, and all of those memories made me pretty nostalgic.
FAVORITE POST YOU HAVE DONE THIS YEAR
I don't remember exactly how long, but I think I worked for days to finished this post. I'm excited to start this series and run it regularly, especially because of the amount of feedback that I'm getting from it. So hopefully, I can come up with more of this design-related post in the future!
Related Post: Artsy Gifts #1: 28 Instagram Story Review Templates?!
MOST BEAUTIFUL BOOK YOU'VE BOUGHT THIS YEAR
I'm on book-buying ban this year because my unread physical copies are getting huge. Okay, probably not that huge for some people, but I feel guilty about it. But, last month is my birthday month and I decided to give myself a lil treat and I bought this gorgeous copy of Children of Blood and Bones (Legacy of Orïsha #1) by Tomi Adeyemi. It's definitely one of the most beautiful books that I owned!
BOOK THAT I NEED TO READ BY THE END OF THE YEAR
Umm, first of all, I have too much, this answer might turn into a whole new post (note to myself: write the post). And second of all, I can only pick one?! Are you kidding me? But on serious note, I've been eyeing the new sequel of A Curse So Dark and Lonely by Brigid Kemmerer, A Heart So Fierce and Broken, that will be released next year, so I knew that I need to read the first book before this year ended. Honorable mentions: An Ember in the Ashes Series by Sabaa Tahir, Shadow of the Fox Series by Julie Kagawa & Shatter Me Series by Tahereh Mafi. 
I'm tagging…
💛 CW @ The Quiet Pond
💛 Inah @ The Bibliophile Confessions
💛 Karina @ Afire Pages
💛 Kat @ Novels & Waffles
💛 Shealea @ Shut Up, Shealea
how's your reading so far in 2019?