Paper to Popcorn is an occasional feature on Artsy Draft in which I do review of a book to movie adaptation.
Book
Dumplin' by Julie Murphy
Self-proclaimed fat girl Willowdean Dickson (dubbed "Dumplin'" by her former beauty queen mom) has always been at home in her own skin. Her thoughts on having the ultimate bikini body? Put a bikini on your body. With her all-American beauty best friend, Ellen, by her side, things have always worked…until Will takes a job at Harpy's, the local fast-food joint. There she meets Private School Bo, a hot former jock. Will isn't surprised to find herself attracted to Bo. But she is surprised when he seems to like her back.

Instead of finding new heights of self-assurance in her relationship with Bo, Will starts to doubt herself. So she sets out to take back her confidence by doing the most horrifying thing she can imagine: entering the Miss Clover City beauty pageant—along with several other unlikely candidates—to show the world that she deserves to be up there as much as any twiggy girl does. Along the way, she'll shock the hell out of Clover City—and maybe herself most of all.

With starry Texas nights, red candy suckers, Dolly Parton songs, and a wildly unforgettable heroine—Dumplin' is guaranteed to steal your heart.
★★★½
Title: Dumplin' | Author: Julie Murphy | Publisher: Balzer + Bray | Genre: Contemporary • Romance • Young Adult | Publication Date: September 15, 2015 | Format: eBook | Source: Anybooks | Read for: Diverse Divers Book Club January 2019 #BOTM | Links: Book Depository (Affiliate)
[su_spoiler title="→ Trigger Warnings!" style="simple"]Body hatred, fatphobia. sexism.[/su_spoiler]
Movie
★★½
Title: Dumplin' | Director: Anna Fletcher | Starring: Danielle Macdonald, Jennifer Anniston, Odeya Rush, and Luke Benward | Genre: Comedy • Drama | Released Date: December 7, 2018 (US) | Links: Netflix • Trailer
I read this book and watch this movie as part of Diverse Divers Book Club. This review supposed to be posted earlier this month, but I wasn't able to do so because I got caught up with graduation ceremonies, but better late than never, right? Anyway, I'm trying my best to remember my emotions and feelings towards these two, considering I read and watch it quite a while ago.
The Friendship
First thing first, let's talk about the differences regarding Willowdean's relationship with her friends. There are a few differences between the book and movie, especially on the timeline. I feel they're rushing it on the movie because I got caught off guard by how fast everything happened on the screen. For instance, the meeting of Will and Callie on the pool happened a little later in the book. We got the opportunity to get attached to Will and her universe first, the friendship between her and Ellen, and also Will's very own personality. I think these are very crucial aspects of the plot since it will make us more sympathetic to each character. While in the movie, the scene where Will meets Callie for the first time basically acts as the opening scene and one might interpret Will's attitude towards Callie as petty. I'd say this is such a wasted opportunity, especially for those who watch the movie without reading the book first. And the other thing that bothered me quite a lot is Amanda nonexistence on the movie. I understand that it's nearly impossible to fully transfer everything from the book to the screen when it comes to adaptation. But I just feel a bit surprised that they decided to completely erase her.
The Romance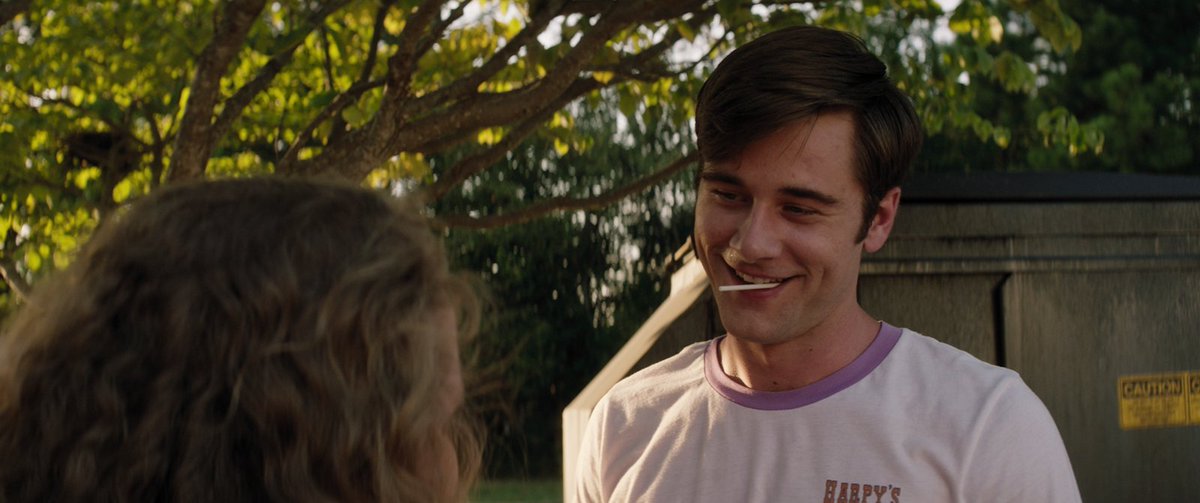 The romance within the book and the movie were both unnecessary in my opinion. I personally feel this story should be focusing solely on Willowdean's journey of finding self-acceptance, building a better relationship with her mother and also Ellen. While the book had it worse for this aspect (c'mon, love triangle?), the movie also didn't do any better especially with the cast. I don't feel connected to Bo's character at all and I feel Benward is a little too old for this character (yes, even when he's clean shaven). And again, they decided to ditch Mitch from the story? I'm not the biggest fan of the love triangle, but I ship Will and Mitch more than Will and Bo.
The Mother and The Dead Aunt
Ah, finally my favorite part of the story. The mother-daughter and aunt-niece relationship. While the book brings a meaner side of Willowdean's mom, the movie successfully makes her a lot more likable, thanks to Anniston. When I read the book and get to any part of the conversation between Will and her mom, all I want to do is scream and yell at her because I couldn't stand her. But on the screen, she has a different persona, I'd say. There's no mention of close-minded opinion that featured quite a lot in the book, which is something that I'm completely grateful for (may I remind you of "It's flattering to get catcalled." and the assumption that having a boyfriend will cure your problems?). As for Lucy (one of my favorite character!), I think the movie missed the opportunity to feature a lot of her wise sayings from the book.
Overall…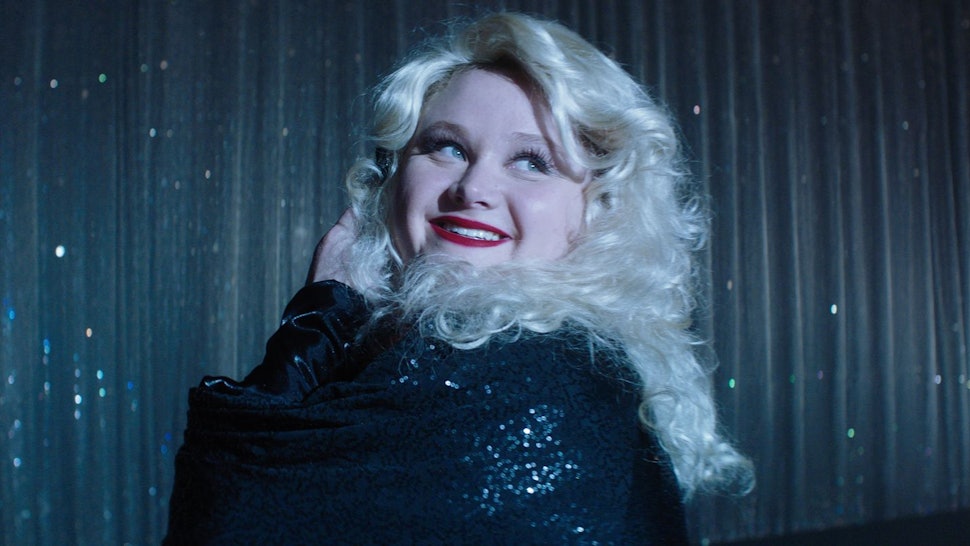 I'm one of those people that will get pissed when an adaptation is not done properly and this is one of them. However, I think the book is quite decent and a lot better than the movie where everything feels rushed. I appreciate the issues of fat-shaming that Murphy tried to bring within her book, while also covering the relatable aspects of teenagehood lives, including self-acceptance, best friend fighting, and family issues. As the final notes, I decided to give the book 3.5/5 stars and the movie 2/5 stars.
Remarkable Quotes
[su_quote]Will. I've wasted a lot of time in my life. I've thought too much about what people will say or what they're gonna think. And sometimes it's over silly things like going to the grocery store or going to the post office. But there have been times when I really stopped myself from doing something special. All because I was scared someone might look at me and decide I wasn't good enough. But you don't have to bother with that nonsense. I wasted all that time so you don't have to. If you go in there and you decide that this isn't for you, then you never have to go back. But you owe yourself the chance, you hear me?[/su_quote]
[su_quote]Maybe 'cause you don't always have to win a pageant to wear a crown.[/su_quote]
[su_quote]There's nothing good about losing someone. But maybe Lucy wasn't supposed to be your compass forever. Maybe she was there for you just long enough so you could learn how to be your own compass and find your own way.[/su_quote]
[su_quote]This is me. Back me up or back the fuck out.[/su_quote]
Have you read this book or watched this movie? Which one is better in your opinion?
Join us on Diverse Divers Book Club if you want to support diversity in stories!