Once upon a time, a young girl lost her family and discovered a new one.
Woohoo, it's time for another blog tour! But first of all, let me tell you how sorry I am to deliver this post in such late timing. Yesterday was my stop for The Black Veins Blog Tour which hosted by the lovely CW @ The Quiet Pond! Thank you, CW, for selecting me as one of this tour's participant! The first time I heard about this book was when CW announced about this blog tour and I immediately knew that I 👏 NEED 👏 TO 👏 READ 👏 IT 👏 What makes this book a lot more wholesome is the fact that it's Ashia Monet's debut and she's also publishing it independently! Say whaaat! We support badass, strong, and independent authors in this house! Okay, I'm going to stop rambling now and share more details about the book along with my review and of course, some free wallpapers inspired by The Black Veins from yours truly! ✌
The Black Veins by Ashia Monet
In a world where magic thrives in secret city corners, a group of magicians embark on a road trip—and it's the "no-love-interest", found family adventure you've been searching for.

Sixteen-year-old Blythe is one of seven Guardians: magicians powerful enough to cause worldwide panic with a snap of their fingers. But Blythe spends her days pouring latte art at her family's coffee shop, so why should she care about having apocalyptic abilities?

She's given a reason when magician anarchists crash into said coffee shop and kidnap her family.

Heartbroken but determined, Blythe knows she can't save them alone. A war is brewing between two magician governments and tensions are too high. So, she packs up her family's bright yellow Volkswagen, puts on a playlist, and embarks on a road trip across the United States to enlist the help of six strangers whose abilities are unparalleled—the other Guardians.
Title: The Black Veins | Series: Dead Magic #1 | Author: Ashia Monet | Genre: Fantasy • Young Adult | Publication Date: July 17, 2019 | Format: eARC | Source: Author | Links: Amazon • Apple Books • Barnes & Noble • Indigo
These trigger warnings below are written at the beginning of the book:
[su_spoiler title="→ Trigger Warnings!" style="simple"]
→ Discussion of deceased parents, siblings, and potential parental and familial death
→ Description of mild bloodshed in violent scenes
→ Mention of drugs and drug use, primarily marijuana
→ Gun use Supernatural horror in the form of monsters, primarily found in Chapters 6, 12, and 25
→ Car accident in Chapter 19
→ Discussion of anxiety disorders and panic disorders primarily found in Chapters 22, 23, and 25
→ Racial n-word slur, ending in-a, found in Chapter 21 (before you drag me, yes, I am Black)
→ Mild anxiety attack in Chapter 25 [/su_spoiler]
And while there lies a story in where the melody has come from, more interesting is the story of where it is going.
quick thoughts
I recommend this book if you're into:
⇾ Urban fantasy
⇾ Diverse and POC all around
⇾ Character-driven story
⇾ Adventureous quest
⇾ Teens actually act like teens
⇾ SUPERPOWER ✨
Things to be considered before picking up this book:
This book contains a lot of triggering contents. Check trigger warnings above.
more thoughts
The Black Veins is an outstanding fantasy debut from the indie author, Ashia Monet, full of action packs and dangerous quests yet balanced with strong bonding and relationship among its characters. The story started with our main character, Blythe Fulton, controlled by an unknown voice in her head to sleep-walk to her roof. Lucky for Blythe, her father grabbed her at the very last second before she jumped. A little later, we get informed that the Fultons are a magician family, and Blythe was one of the seven guardians that hold a great power (even though she can't do any magic yet). We also get informed that a war was about to happen between two governments, The Black Veins and The Trident Republic. This war doesn't really have any correlation to Blythe, whatsoever, but that was before she heard the voice inside her head that lured her to the roof and The Trident Republic was suspected to be the mastermind behind it. That was before her family got kidnapped and her best friend got hurt right in front of her eyes. Now, this war becomes personal and Blythe will do anything to save her family.
And while there lies a story in where the melody has come from, more interesting is the story of where it is going.
I rarely said this, but I found that almost all of the characters in this book to be loveable, yes, even the ones who were not being so kind. Each cast is so interesting and unique and even though it's pretty obvious that Blythe is the lead in this story, it certainly didn't feel like it because instead of solely focusing on her (well, the story is still focusing on her journey to save her family), we got many strong appearances from the other characters as well! And Monet did this so flawlessly. Each character got enough screen time for us to get to know them more, whether it's their personality, backstory or just some random things that they like or dislike, and personally, it made me feel like I'm the part of the gang too! I could be… um, the Guardian of Books? Guardian of Ice Coffee? Where do I sign up to apply as one? Anyway, I love the fact that the relationships in this book are always changing. Someone can initially dislike the other but end up loving them and it was a great way to show how these characters developed along the process.
"Kindness is underrated. We're all focused on being self-sufficient, on being 'strong', but people like you? People like you are the reason the world is a place worth living in. You're not dumb. You're kind. You help each of us. Without you, we'd go down from one hit when we're inches away from the finish line. You're the one that helps us get back up again. You're Support."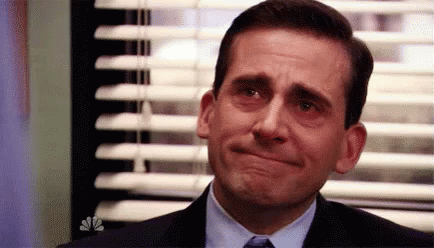 Also, not to mention the wonderful concept of the magical world in this story. The universe that Monet's created was magnificent. I don't think I would do justice if I have to explain it because you really need to read this story by yourself to understand what I'm referring to, but The Black Veins universe feels familiar yet brand new to me. Instead of throwing massive details all at once about how this universe works, Monet managed to reveal fun detail as we go through each page, which to be honest, I really enjoyed!
final thoughts
I was truly had a good time with The Black Veins. It was a dynamic and character-oriented story with excellent diverse representation in a well-crafted universe that won't be so easy to forget. I'm definitely looking forward for the sequel and see where the story goes next!
★★★★
Thank you to the author for providing me with an advanced reader copy in exchange for an honest review and thank you CW @ The Quiet Pond for hosting this blog tour!
about the author
Ashia Monet is a speculative fiction author whose work almost always includes found families, diverse ensemble casts, the power of friendship, and equal parts humor and drama. Some of her favorite things are The Adventure Zone, Ariana Grande, and the color pink. You can follow her on Twitter @ashiamonet and Instagram @ashiawrites.
Twitter | Instagram| Dead Magic Series Twitter
wallpapers
I was having so much fun designing these two wallpapers! I really wanted to include a portrayal of every Guardian, but soon I realized it's going to be impossible without the wallpapers turning into a chaos design! This one is inspired by Blythe Fulton and her endless courage to save her family. Hope you enjoy it as much as I do!
Desktop Wallpaper • Phone Wallpaper
Are you a fan of urban fantasy? Do you think about adding this book into your next reading list?